News
Posted by Jonathan Chaffin on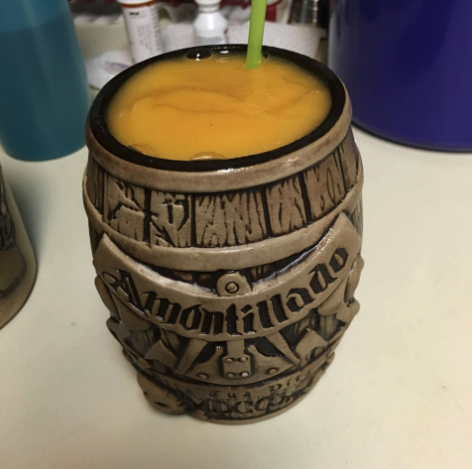 Recipe:  Frozen Peach Barrel   5 cups frozen fresh peaches 3 tbsp sugar 2 tbsp lime juice 1/2 cup white rum Prep: Mix in blender. (You may need or wish to add a little additional water or rum to thin the drink to taste).  Enjoy!(Thanks Jamie G.!)
Posted by Allison Chaffin on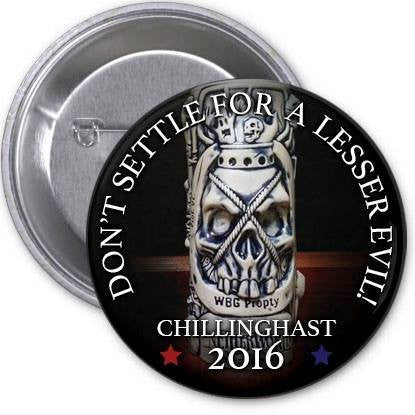 Our "Don't Settle for the Lesser Evil" campaign has ended.  Professor Chillinghast's Dark Lantern has won.  As promised, Horror In Clay will be donating a portion of sales (matched in part by Netherworld Haunted House) to Scares That Care (the charity chosen by YOUR votes).  All told, we raised almost $300 to help Scares That Care!   Candidate Chillinghast's Dark Lantern Motto "A shiny silver dollar on every eye" Taxonomy undead artifact Alignment Neutral Evil Walls? You have to keep them wet with blood. Benefiting Scares That Care (For those just joining us, here's the what and why behind the "Lesser Evil" campaign.)  ...
Posted by Jonathan Chaffin on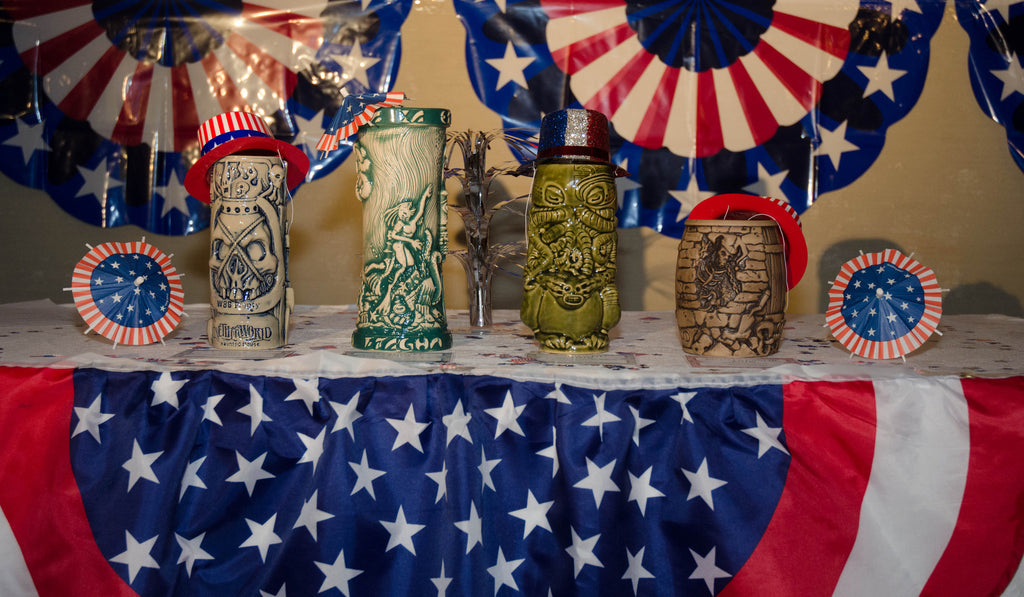 Politics; can't escape em. Frankly, while vitally important, I need a break sometimes. HorrorInClay.com has decided to do some good. $2 from every sale in April will go to charity.  Choose your favorite monster party platform to choose which charity benefits!  Check will be written May 1.  ***UPDATE*** Our friends at Netherworld Haunted House in Atlanta are MATCHING $2 from each Chillinghast Dark Lantern sold in April! Choose YOUR HorrorInClay.com Monstrous Tiki mug Candidate here Montressor - benefiting The Easter Island Foundation Chillinghast - benefiting Scares That Care Dagon - benefiting Homes For Our Troops Cthulhu - benefiting The Hero...
Posted by Jonathan Chaffin on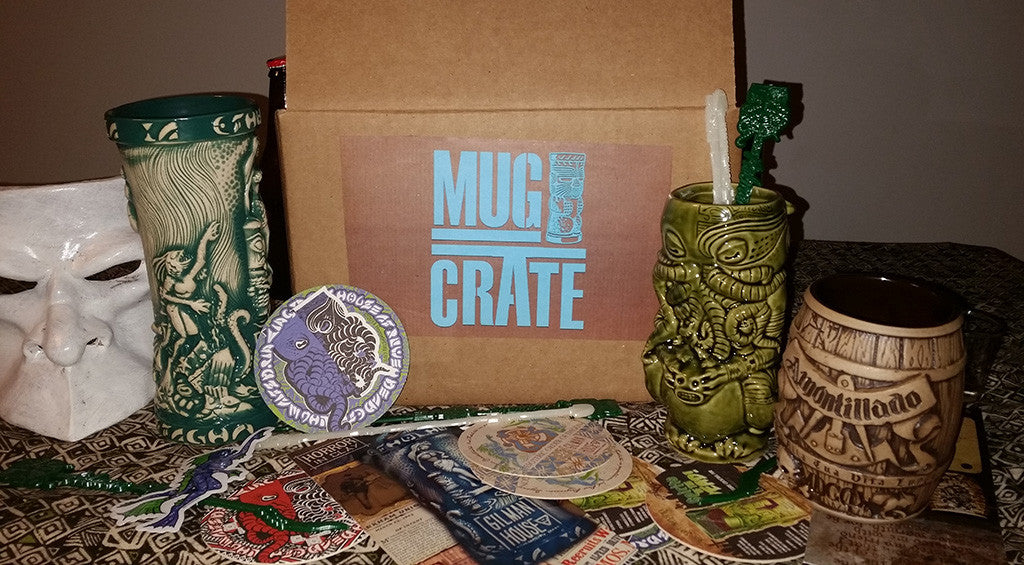 The April Fools' Tiki Mystery MugCrate: Get the Mutant You Crave!    *Items shown are examples only.             $25 Get Your MugCrate! Order by midnight EST April 18th to receive our April Fools' Tiki Mystery Mugcrate! Box will contain: • randomly selected "Mutant*" Horror In Clay mug • an exclusive April Fools' Horror In Clay sticker • an assortment of goodies that may include stickers, swizzles, coins, Horror Infused bitters, artwork, coasters, recipe cards * a "Mutant" mug may have a small glaze defect, some "soft" features, or a small chip that doesn't affect drinking...
Posted by Allison Chaffin on
Love to see images of you Anachronauts with your mugs and Horror In Clay gear as you work on your Weird West outfits and steampunk fripperies!Submissions added as received. Feel free to add discrete credits at the bottom of the image. 
---